Journey to Nyorfias, Book 2
Description
Sergeant Rett is yet unaware of the motivating forces behind the long war in the Nyorfian system, much less her role as a Player in a game of gods. All she knows is that once she and F-troop arrive on Epnoce with the rest of the 2023rd, a harsh climate and heavier gravity are the least of her concerns. Pam is gone--just when she could use the support the most. Jaq wants a transfer. Ariam is acting evasive. Her longtime best friend Evetez seems to be doing all he could to get her in serious trouble--and succeeding brilliantly. All she needs now is a close encounter with an old nemisis from the past...
Click to buy at Amazon for Kindle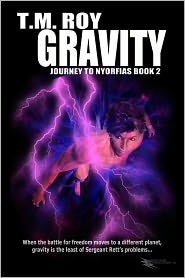 Check out other titles from this author below.
All links below are for the Kindle but you can also find the authors titles at Barnes & Noble.