Description:
Shawn Kleiner has it all: money, fame, a skyrocketing career as an international musical phenomenon, his beautiful girlfriend Amy, and all the women he wants-- until the night Amy has enough and leaves him stranded in a

Scottish castle tower

.
He wakes up to find himself mistaken for Niall Campbell, medieval

Highland warrior

. Soon after, he is sent shimmying down a wind-torn

castle wall

into a dangerous cross country trek with Niall's tempting, but knife-wielding fiancee. They are pursued by English soldiers and a Scottish traitor who want Niall dead.
Thrown forward in time, Niall learns history's horrifying account of his own death, and of the Scots' slaughter at

Bannockburn

. Undaunted, he navigates the roiled waters of Shawn's life-- pregnant girlfriend, amorous fans, enemies, and gambling debts--- seeking a way to leap back across time to save his people, especially his beloved Allene. His growing fondness for Shawn's life brings him face to face with his own weakness and teaches him the true meaning of faith.
Blue Bells of Scotland is both a historical adventure and a tale of redemption that will be remembered long after the last page has been turned.
Author Bio:
Laura Vosika is the author of the Blue Bells Trilogy. In addition to the Trilogy, she is working on several other novels and a non-fiction book on raising a large family.
Laura grew up in the military, visiting

castles in England

, pig fests in

Germany

, and the historic sites of America's east coast. She earned a bachelor's degree in music, and worked for many years as a freelance musician, playing trombone for

pit orchestras

, ballets, and symphonies, and flute and harp for other venues. She spent three years as a member of the Buz Whiteley Big Band and Farragut

Brass Band

in

Bremerton, WA

.
After earning a

masters degree in education

, she took a job as a music teacher and band director. She has also taught private lessons on

wind instruments

, piano, and harp, for twenty years.
In her spare time, Laura likes to play piano, harp, and flute, do sudokus, and learn Gaelic.
She currently lives in

Minnesota

with her nine children, and assorted menagerie.
Review:
This book is amazing. It grabs your attention from the beginning and you get so involved with its characters that when it ends you wish there was more... and fortunately there will be!
The plot goes around a famous musician (who has everything in life, but has questionable moraleity and a

medieval warrior

. When the musician gets stranded in a Scottish castle tower, magic begins and he switches places with the warrior. And the story goes on and Laura Vosika was amazing on the development of the plot and the switch to and from the medieval world to the modern world is done very properly and does not disturb at all the smooth of the reading.
The author did a magnificent job on the creation of the atmosphere of both worlds.
There is this feeling that your are in the

Mists of Avalon

, where magical things happen. If you like movies like Timeline, you will simply love this book. And the subtle message about redemption in my opinion is what makes this book one of the best three books I read the whole year. It is magic. It is powerful. It is a must have in any library of a serious reader.
Connect with Laura Vosika:
News:
If you live in the Minneapolis area, I will be speaking, along with 4 other writers, at the Plymouth Creek Center
on Tuesday, January 25, at 1:00
. Call the center to register!
Click below to buy your copy:
Buy at Amazon in Kindle format
Buy at Amazon in Paperback format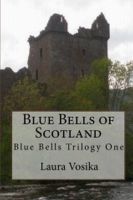 Buy at Smashwords