The Adventures of Whatley Tupper
Rudolf Kerkhoven & Daniel Pitts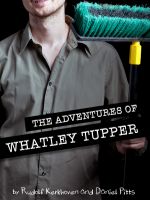 Click below to get your copy!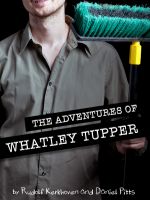 Buy at Smashwords.
Download it for free using the following coupon code until September 7th: NC77A
Buy at Amazon in Kindle format.
Until now, the life of Whatley
Tupper
has been a mundane one.
He is a
Magnum P.I
. obsessed, middle-aged janitor working at a crappy university.
But something is in the air tonight—and it's not just the carbon monoxide leaking from the furnace.
What exactly will happen?
Well, you decide:
Will Whatley join forces with the Denny's night manager to solve the mystery of a renegade group of custodians?
Will Whatley tame the troglodyte murderer living in the disused network of campus tunnels?
Will Whatley inadvertently travel into a parallel universe that is, in fact, another plotline?
Will Whatley journey to Honduras to reunite with his deported love? Will Whatley order chicken on the plane, or fish?
Will Whatley question his own sexuality?
Will Whatley leave all this madness behind and book a relaxing
Alaskan cruise
?
Or will Whatley turn out to be nothing more than a figment in the imagination of his idol, Tom Selleck?
The Adventures
of Whatley Tupper is a
Choose Your Own Adventure
style comedy, filled with so many formulaic plots and inane stock characters that, as a whole, it is something utterly unique.
And stupid.